As a company of reference in the management of trademarks, patents and designs in the technological sector and with an international projection, J.D. Nuñez, Patents and Trademarks is currently participating in the tenth edition of the Mobile World Congress (MWC), taking place in Barcelona from February 27 to March 2.

The MWC is an international event embracing the greatest number of presentations on advances in mobile phones, tablets, wearables, 5G and wireless communication in general. This year's highlight is the presence of prominent directors from companies dealing in mobile content.
Patents and MWC
In the scope of patents, it should be pointed out that the pooling and presentation of such novelties in the mobile phone sector, in areas of both software and hardware, implies the need to consider appropriate means of protection for any innovation.
It is to be noted that 30% of the value of a mobile device acquired by an end user, corresponds to patent royalties.
The fair, founded as a reference in the world of intelligent telecommunications, is also a meeting point for engineers, scientists and investors in the fields of wireless systems and mobile applications, on the one hand, and traders, directors and enterprises, on the other, to connect and pool the main global milestones.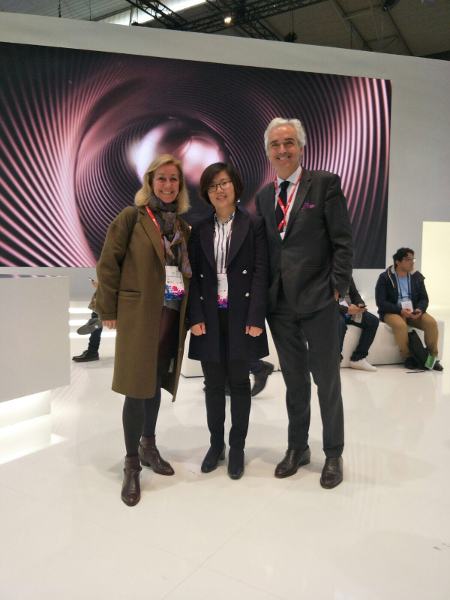 MWC data
100 000 participants from all over the world are expected to pass through the fairgrounds of Gran Via, including 4 500 executives from top companies in the sector.
The figures of this year's edition are highly significant: the MWC has 2 200 international exhibitors, while 3 800 journalists and analysts from all over the world will cover the event.
During the four days of the Congress, the main novelties of the mobile world will be presented, from mobile phones to tablets, through to wearables, 5G or the Internet of Things (IoT).